Thomas Eaton was born at Derby, Derbyshire, between 1775 and1779, where his family was well-known as hosiers and politicians. Here is a rough sketch of the Eaton family tree, including some information from Stephen Glover's History of Derbyshire (1832). It is available on line.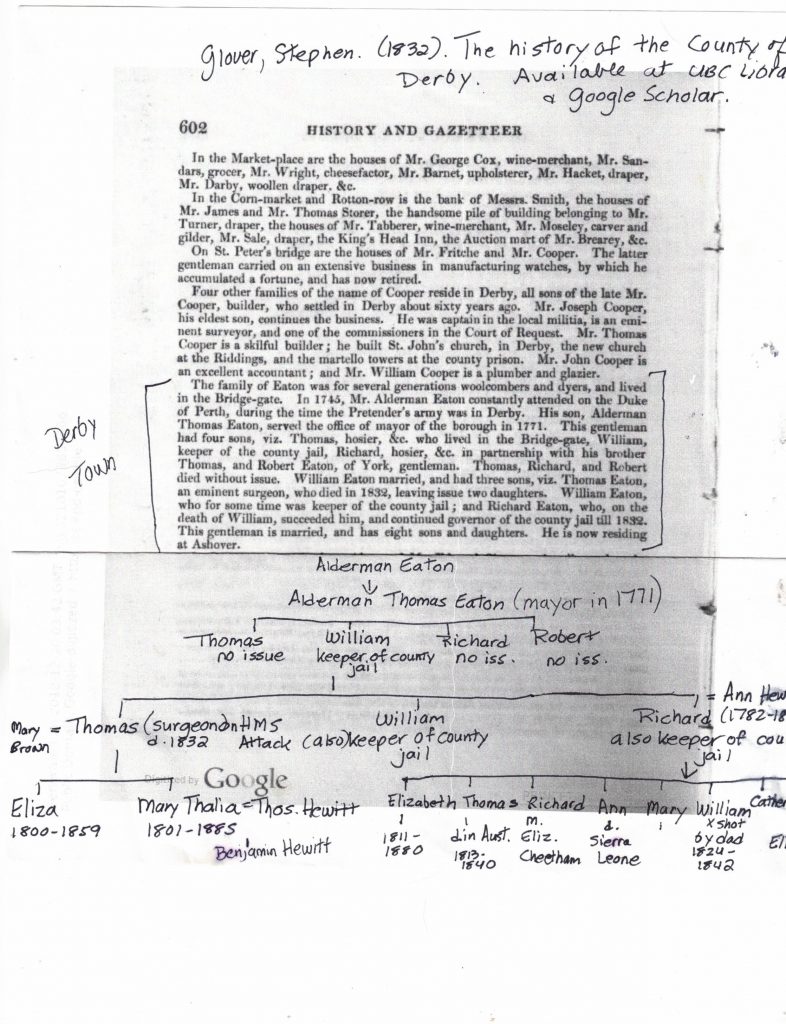 In 1798 Thomas Eaton and Mary Brown were married at Stoke Damerel, Devon. He was the assistant surgeon (or surgeon's mate) on the Attack, a 12-gun vessel in the Royal Navy at the time.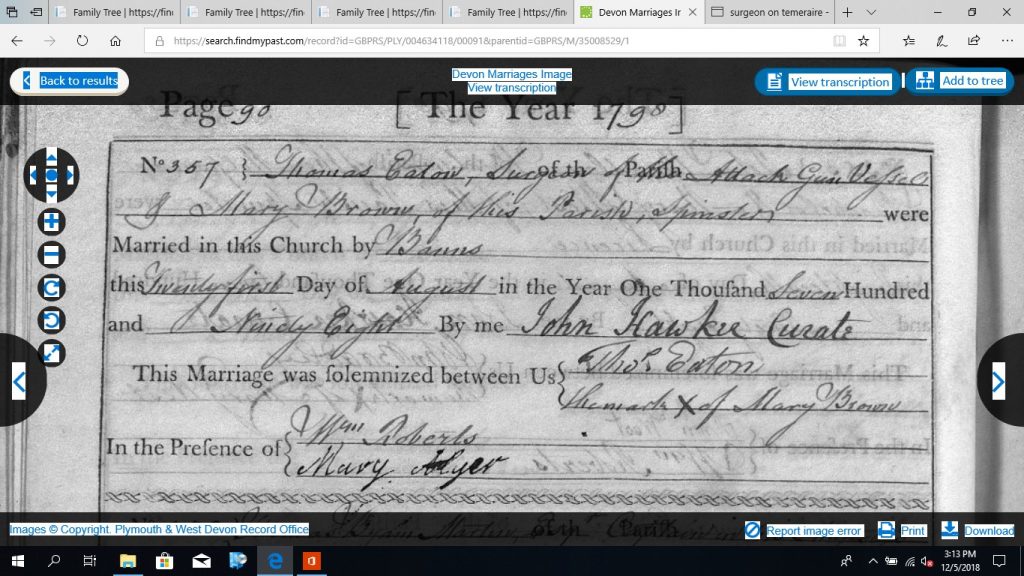 The Gun Vessel "Attack" was probably in the following battle with the Dutch in 1799. ATTACK (12) [1794] (ageofnelson.org)
Only a couple of records have been located for the time period between 1798 and 1832, One of these is the marriage license between Thomas Hewitt and Mary Thalia Eaton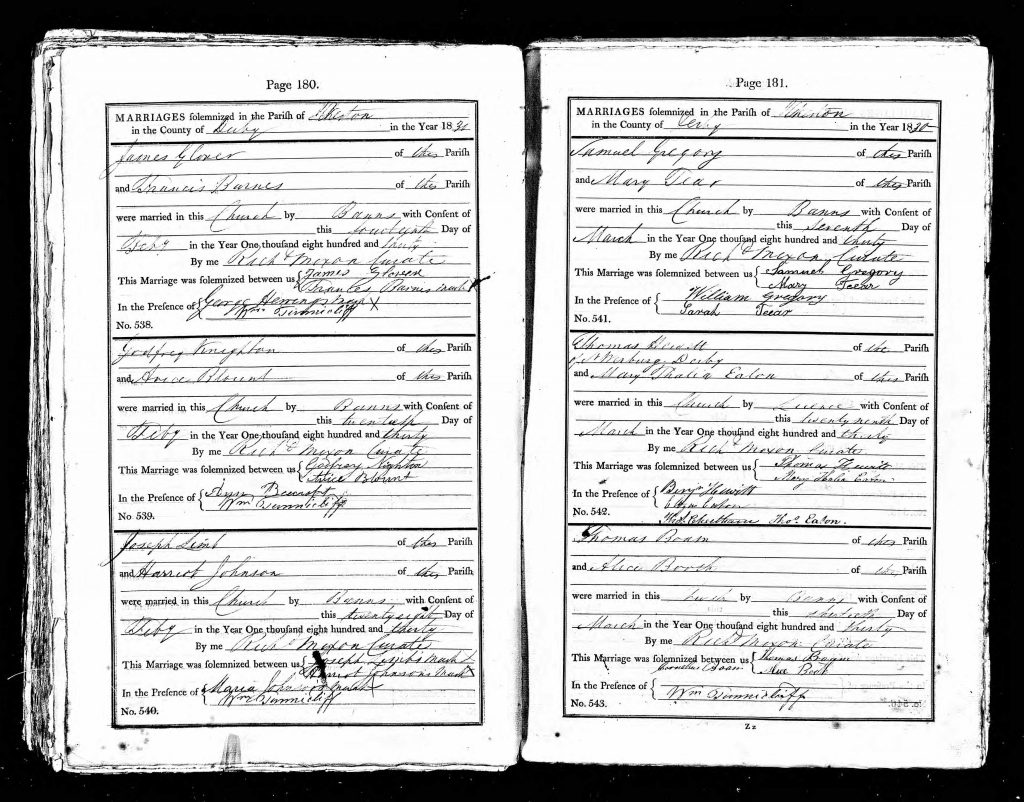 The witnesses to the wedding of Mary Thalia Eaton and Thomas Hewitt are: Benjamin Hewitt (possibly the groom's father), Eliza Eaton (possibly the bride's sister), … Cheetham (possibly a relative) and Thos. Eaton.
In 1832, Thomas Eaton died. He had amassed enough possessions to require an estate sale, managed by Benjamin Hewitt. This is not "our" Benjamin Hewitt, 1843-1901, who came to Canada in 1892 with his wife Mary Ann Brindley Hewitt.
Thomas Eaton had two brothers, William and Richard, and one sister, Mary, who might have been married to a person named Benjamin Hewitt, a contemporary of Thomas Eaton's. This Benjamin Hewitt was possibly a brother-in-law. Here are the items for sale at Thomas Eaton (the surgeon)'s estate sale.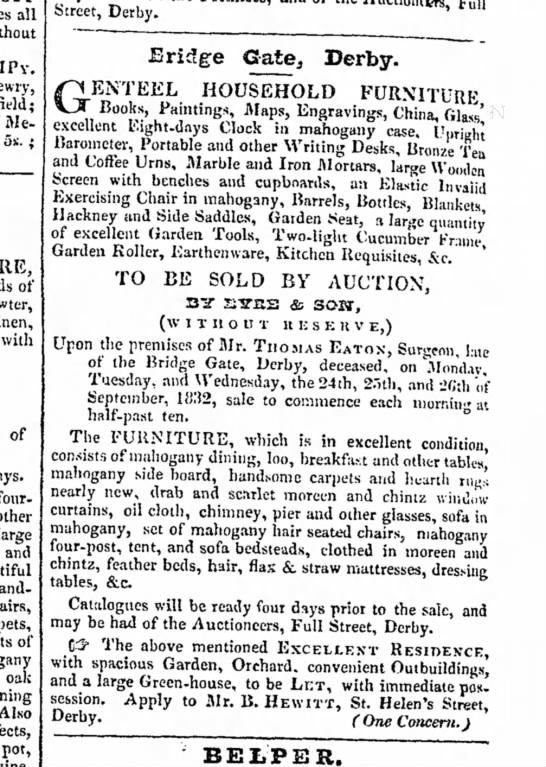 The next sale of interest (all from the Derby Mercury) is Benjamin Hewitt's landholdings at the age of 57 years in 1843.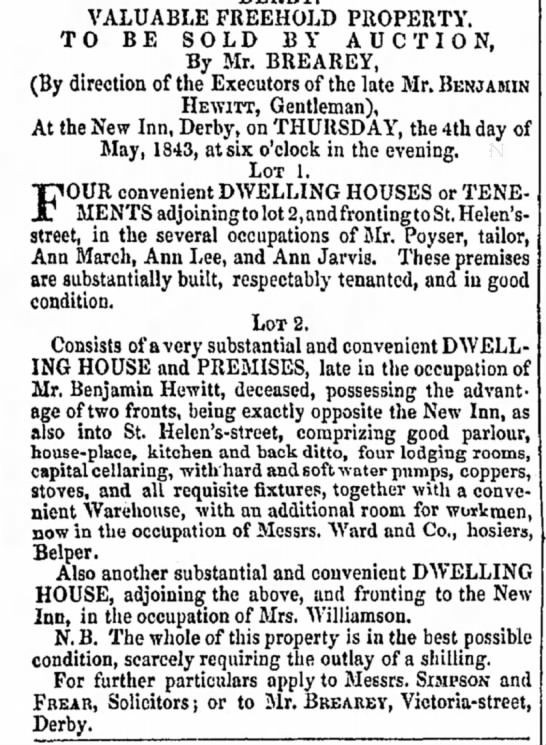 For more family information about Thomas Hewitt, his wife Mary Thalia Eaton Hewitt, and their children, please see this link: