We began shouting about the lake as soon as we could see (or imagine it), rounding the corner that led directly to Manitou Sakhahigan. Lake of the Holy Spirit (Lac Ste. Anne) is a 15-kilometer by 7 kilometer lake about 50 kilometers west of Edmonton. It's no comparison to the rock-bottomed lakes around Lake Superior or clear Northern lakes; its main fish are boney Northern pike, it gets green algal bloom in the late summer, and its sense of community has long since vanished with the arrival of large summer homes and the biker bar (although the biker bar food is good). Alberta Beach still offers proximity to a large city and a chance for a breath of fresh air.
Cree and other First Nations peoples have viewed Manitou Sakhahigan as a sacred site with healing waters for many years before Christianity. The Roman Catholic Church sent missionaries , and in 1843 Father Thibault renamed the lake after his patron saint, Anne.
When the Canadian National Railway opened up the country west of Edmonton in 1920 White and European settlers took up summer lots and the Summer Village of Alberta Beach was created.
Henry William White and Kate Elizabeth Butterworth White immigrated to Winnipeg, Manitoba Canada from London, England in 1904. No part of England is more than 50 kilometers from the seaside, so it is not surprising they continued this habit and took their five children to Grand Beach on Lake Winnipeg.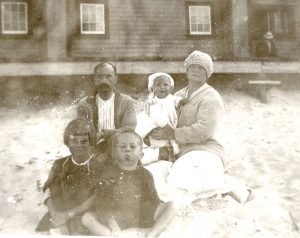 In the front are Hilda Mabel and her two years-younger brother Travis Malcolm (known as Bob in the family). Two older children, Kathleen Mary (known as Lassie in the family) and John are not in the snap. They were probably out working and not at Grand Beach. The date is about 1919 before the family moved to Edmonton.
Left to right starting at the top with Henry William White – always known as Vorley in the family; Frank, the baby; and Kate Elizabeth (Kitty)
In 1920 Vorley was hired as accountant for the CNR and posted to Edmonton. He became the paymaster eventually, and he and Kitty bought a lakefront lot at Alberta Beach in June of 1920.At first the family had a tent to sleep in – then it was upgraded to a canvas-walled tent and a frame cottage in the 1940s-50s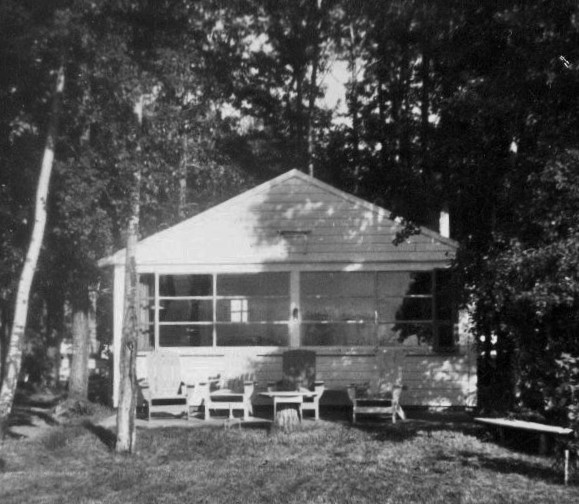 Vorley and Kitty retired to Victoria, BC in 1943 and decided to sell the cottage. They offered it for $300; Jack Milligan , who had married Hilda, was a farmer to the core; and not interested in owning a cottage; instead he lent Bob (Hilda's brother) the money and from 1943 on it was owned by Bob and Jessie White. The cottage was made available to the Milligan family for the first two weeks of every July.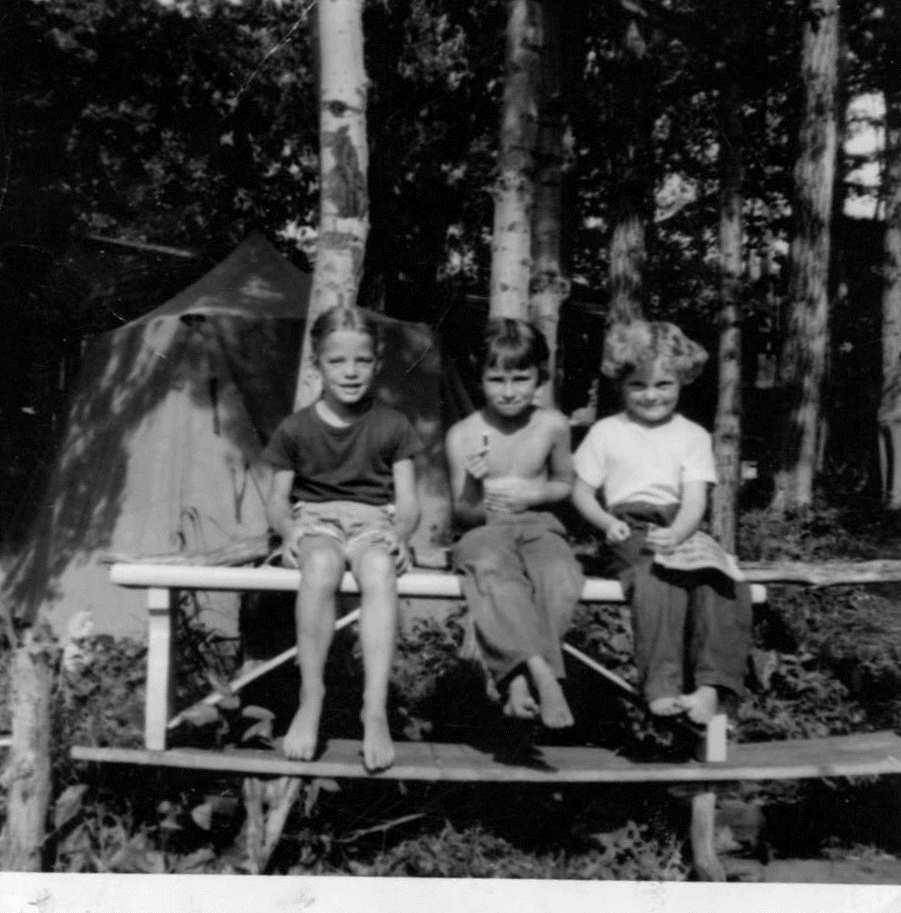 This extended to the next generation; and my own two children (grandchildren of Hilda and Jack and niece and nephew of Bob and Jessie) were able to spend a week at the cottage for a few years in the 1980s.
Times change; the cottage is still owned by relatives, but no longer available. I miss it though.